Basement Insulation Near Pine Bush, Middletown, Cornwall
Our energy efficiency experts can improve the comfort of your home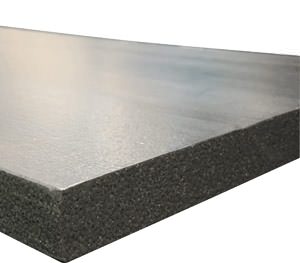 Foam board is best. Immune to mold and moisture damage, rigid foam insulation can be secured to foundation walls with adhesive or masonry fasteners.
Many houses have basement and crawl space foundations, but very few houses have foundation insulation. Instead of insulating foundation walls, most builders elect to install fiberglass batt insulation between the floor joists in the basement or crawl space.
Using fiberglass batt insulation anywhere in a basement or crawl space is not a wise choice. The batts can easily fall out of place from between joists, and they do nothing to stop energy-wasting air leakage that brings outside air into the house. The paper facing on fiberglass batt insulation provides a perfect place for mold to grow if there's moisture in the air.
Benefits of Basement and Crawl Space Wall Insulation
Today, building scientists know that houses perform better when basement and crawlspace walls are air-sealed and insulated. These upgrades improve not just home energy efficiency but also building durability and indoor air quality.
Contact us to schedule a free estimate for crawl space or basement insulation in Middletown, Cornwall, Pine Bush, and neighboring areas such as Nanuet, New Windsor, Suffren, Warwick, Nyack, and more.
Invest in a foundation transformation!
Whether your house has a crawl space, a basement or both, don't settle for damp, moldy space beneath your house. Dr. Energy Saver of Hudson Valley can transform basements and crawl spaces with a full range of improvements, from air sealing to waterproofing and home insulation in New York
Basement air sealing and insulation
The first step in any basement or crawl space insulation upgrade is to seal the rim joist that extends around the perimeter of the foundation. Cracks in the rim joist, along with clearance holes for plumbing and electric lines cause major air leakage and energy loss.
Dr. Energy Saver can seal all these leaks with spray foam or a combination of rigid foam and spray foam.
After sealing the rim joist, energy technicians will insulate foundation walls with rigid foam insulation. The SilverGlo™ foam insulation boards used exclusively by Dr. Energy Saver outperform other brands of rigid foam insulation. They are faced with a radiant barrier that increases wintertime energy savings by reflecting heat back toward the living space.
Start Saving Energy and Money With A Crawl Space and Basement Insulation Upgrade.
Dr. Energy Saver of Hudson Valley is made up of experienced energy efficiency specialists who understand how insulation can dramatically improve your home's comfort and decrease energy bills. We treat your home as a system, and basement insulation is a crucial part of your home's energy performance success. Call 1-844-385-7838 or contact us online to schedule a free estimate for basement or crawl space insulation in Pine Bush, Middletown, Cornwall, and nearby including Nyack, Warwick, Nanuet, Suffren, New Windsor, and more.
Looking for a price? Get a no cost, no obligation free estimate*.