Home Insulation and Spray Foam Contractor in Orange and Rockland County, New York.
Expert Energy Saving Services to Fix Home Discomfort in Greater Middletown, Spring Valley and Monsey, NY
How Do We Do It? We effectively address the comfort issues of our clients' homes by conducting our FREE energy audit or also known as an energy evaluation.
Dr. Energy Saver of Hudson Valley is the number one source for all your home comfort and energy efficiency needs.
We are part of the largest energy services contractor network in the country, Dr. Energy Saver, providing superior energy solutions that we custom design to address the unique problems in your home.
Benefits of Our Home Energy Saving Services:
Improved home comfort
Increased home value
Reduced monthly energy bills
Improved air quality and health of the home!
A Quick Look at The Energy Services We Provide:
Professional home insulation services
Air sealing and duct sealing services
Professional equipment and state-of-the-art solutions
Fast installations and warrantied products
Free cost estimates and free energy evaluations
For years, our team has helped local homeowners transform their energy consuming home's into comfortable and energy efficient abodes. We provide our energy saving services to all local homeowners in Hudson Valley, including: Middletown, Spring Valley, Monroe, Monsey, New City, Nanuet, New Windsor, Suffren, Warwick, Nyack, and cities nearby!
Our energy evaluation is a thorough analysis and inspection of the structure and the energy systems within. Once completed, we can accurately measure and locate how much energy the home is losing and where the largest problem areas are.
What separates us from the rest? We focus on what matters most. We find the largest energy weaknesses and address those first for the greatest benefits. We're more then energy specialists, we can actually provide the proper labor to effectively make your home more comfortable and energy efficient.
We have professional home insulation services such as attic and basement insulation to maintenance repairs and replacement of ductwork sealing and air sealing.
Before and After

Before

After

This home had no insulation in its walls was losing heat. The homeowner was complaining about high heating bills and our Dr. Energy Saver team fixed this problem with closed cell spray foam which insulated the walls and made them air tight. This simple process can be done on most walls.

Before

After

This Rockland county family was looking to renovate their third story attic space. They called Dr. Energy Saver to ensure that it would be energy efficient and comfortable. Our Open Cell Spray Foam was applied to the roof slopes and exterior walls, creating an air-tight seal. Now this area has become a usable office space, plus it provides added health benefits and savings for this growing family.

Before

After

This homeowners kitchen pipes were freezing due to inadequate insulation in walls. By installing Open Cell Spray Foam Insualtion the freezing pipes are no longer a problem for this homeowner. This also makes a more effiecent and comfortable kitchen.

Before

After

This Nyack New York homeowner wanted the thermal envelope of his home insulated properly. He had Dr. Energy of the Hudson Valley spray foam his roof slopes and walls.

Before

After

This farmer wanted to be able to heat his pole barn so that he could set up a workshop and be comfortable when working on his tractors.
Spray Foam Insulation: Excellent Results with Professional Installation
Spray foam insulation is a very effective material, commonly used to help reduce and contain air infiltration throughout the home with its natural insulating and air sealing physical properties.
With spray foam effectively installed in your home, the conditioned air is less likely to escape out of your home, putting less demand on your heating & cooling systems and saving you money!
Spray foam insulation isn't like riding a bike...spray foam is a tricky material to install. Installations can be very arduous and messy, requiring expensive equipment such as spray rigs and protective gear.
Not only do these projects require expensive equipment the spray foam insulation can be very messy, so it's imperative that each spray counts! Each and every member of our energy saving services crew are all experienced spray foam contractors and seeks continuous training in the field of installing insulation properly.
Enjoy the Benefits That Accompanies Energy Efficient Homes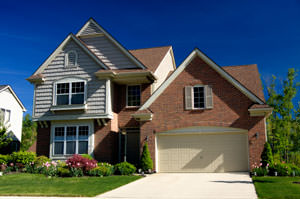 Finding out what's causing your home discomfort is one thing, but having a company that can comprehensively address what's wrong with your home and then providing the necessary repairs is uncanny.
Let us turn your uncomfortable living room into your favorite room. We specialize in home energy saving services such as our home insulation services, providing our large array of insulation materials and expertise in many areas of the home.
From attic insulation, garage insulation and basement insulation to professional use and installation of spray foam insulation, we can make your home more energy efficient – saving you money and headaches.
Contact us today for your energy and comfort services or to schedule a home energy audit in Monsey, New City, Spring Valley, Middletown, Monroe, Warwick, Nanuet, Nyack, New Windsor, Suffren, Goshen, Stony Point, Pear River, Walden, Port Jervis, and the neighboring cities and towns.
Looking for a price? Get a no cost, no obligation free estimate.